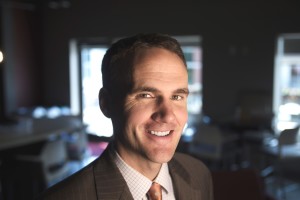 Welcome to the University Advancement Blog!  I'm Rob Zinkan, and I am in my 15th year with Indiana University.  I currently serve as associate vice president, marketing, and I have the privilege of working with an outstanding team to build a world-class marketing organization for Indiana University.
Before moving to a system-wide role, I was vice chancellor for external affairs at Indiana University East (in my hometown of Richmond) and assistant dean for advancement at Indiana University–Purdue University Columbus (IUPUC).  Prior to joining IU, I worked in athletics administration with previous stops at Ashland University and Northwestern State University, both as assistant athletic director for external relations.
Advancement in my opinion can be summarized with the "3 R's."  The discipline advances the mission of the university by strengthening its reputation, relationships, and resources.  With a holistic perspective of advancement, this blog touches on all of those areas.  (Please note that all views expressed on this blog are solely mine.)
I have a bachelor's degree from Wabash College, master's from Xavier University, and doctorate from Creighton University.  I am a host of Marketing Live on the Higher Ed Live network and past chair of CASE Indiana (Council for Advancement and Support of Education).  My wife and I have four children, and we enjoy the chaos of everyone's busy lives with their various sports and music activities.