I recently presented at the AFP Indiana Conference (Association of Fundraising Professionals), and my session ("Changing Organizational Culture to Embrace the Social Web") was outdrawn by a concurrent one titled "Creating a Dynamic Board that Can Fundraise."  Anything dealing with building a better board – for effective fundraising in particular – always promises to fill the seats.  Successful board development seems to be elusive for so many institutions.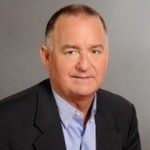 I had the pleasure of hearing Chuck Loring present in Muncie, Indiana, earlier this fall thanks to the Indiana Nonprofit Resource Network.  I had last heard him in 2006 in Columbus, Indiana.  In my opinion, Chuck is as good as it gets on this topic.  He is Senior Partner at Loring, Sternberg & Associates and Senior Governance Associate for BoardSource.  Chuck was kind enough to participate in my latest edition of "5 questions."
1. You often speak about boards that create and support a "fundraising culture."  We all want this.  How do we get there?
Boards that create and support a culture of fundraising do it intentionally. This is a topic I could discuss for far too long, so here are the key considerations:
while recruiting board members, be honest about the boards responsibility in fundraising
provide education and training to the board in fundraising throughout the year
prioritize fundraising on the board agenda
make sure fundraising is a board responsibility, not the Development Committee's responsibility
provide adequate staff support for board fundraising
appoint a strong Development Committee
be certain the Chair understands his/her role in fundraising leadership
2. For those board members who shy away from fundraising, what are successful strategies for educating them about the "process" of fundraising?
After years of training and educating board members about fundraising, I am totally convinced 90 percent of nonprofit board members have no clue about the fundraising process or about how they can actually be useful.  Boards who have not done good fundraising education/training with their members need at least a three-hour session to start the process and then lots of follow-up.
3. Sometimes a discussion about fundraising with a board can lead to ideas about yet another special event.  Where should special events fit into the overall fundraising strategy?
Board members need to know that events are part of the process of development; they are not "the" process.  Events can be used successfully to cultivate new friends, steward existing friends, and raise community awareness.  An event can be a huge success and never raise a dime.  Organizations need to know why they are having an event and how it fits into building and maintaining relationships with donors.
4. Do you see specific ways that nonprofits are leveraging the social web to empower their boards and their organizations?
Lots of organizations are doing many things on the web – some productive and some less productive. I like to remind folks that all our new communication tools are just that – new tools.  They have not replaced the old tools.  We are finding that the more we use the new tools, and sometimes overuse the new tools, they are becoming less effective.  Research shows the nonprofit click through rate has dropped to around 5 percent.  How many email blasts and email newsletters can one person read? The verdict is still out in my opinion.  Web sites however are very important.  They need to be current, information rich, and easy for donors to use when looking for information about your organization.
5. Is there a particular book that would you recommend to nonprofit colleagues?
I think The Artful Journey is a good read and very thoughtful.  Adrian Sargeant's Building Donor Loyalty is more of an academic read, but he brings up some great points.  Dan Pallotta's book Uncharitable I found very stimulating.  He brings up many excellent points that impact the entire nonprofit sector.