The following is an April 2016 post that I wrote for Inside Higher Ed's Call to Action marketing and communications blog.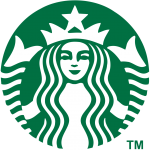 Heading to the nearby Starbucks is usually a quick break to get out of the office between meetings (my wife insists that a stroll around the block would be a less expensive alternative), a reward for finishing some work, a 10-minute "let's go grab coffee" walking meeting with a co-worker, or – my favorite – an opportunity to bump into a university colleague, which almost always happens. Each visit complemented by that distinctive coffee aroma. It's all about the experience.
Starbucks is one of the most recognized global brands, and there are several books about the Starbucks story. My favorite is Tribal Knowledge, written 10 years ago by former Starbucks marketing manager John Moore. It's a great look inside Starbucks' brand building strategies and tactics, the majority of which are about the product and the experience – not the marketing. For example, the book reveals six unwritten rules underpinning every marketing program:
Be genuine and authentic
Evoke feelings; never prescribe feelings
Always say who you are, never who you are not
Stay connected to front-line employees
Deliver on all promises made
Respect people's intelligence
Pretty good guidance for any organization. But there's one takeaway from Starbucks that is particularly applicable for higher ed – the focus on "communicating the benefit of the benefit of everything it offers."
With multi-pronged missions, our colleges and universities have endless features to highlight. (A colleague at a peer institution once told me that his university does everything "from canoe rentals to discovering planets outside our own solar system and everything in between.") Hence, we can unintentionally find ourselves focusing on features instead of benefits.
Avoiding this trap, however, is not enough. As Moore says, "Savvy marketers realize that there are a number of layers separating the product feature from the ultimate experience the customer hopes to achieve." Thus, we need to convey the benefit of the benefit. This approach brings us closer to the emotional, higher-order benefits that can move people to action.
To do this effectively, though, we need to know and understand our audience – who they ultimately want to become and why.
The next time we tout our school's large alumni population, for instance, be sure to ask: What's the benefit? Access to a global network of graduates that support one another for career success. Okay, now what's the benefit of the benefit? Perhaps it's being part of something bigger than yourself and knowing that others have your back. Or, maybe it's the feeling of respect that this membership brings among friends and colleagues.
We can especially get caught up in features when it comes to our employment brand. When we talk about openings on our campuses, do we focus on the job responsibilities and the benefits package, or can we articulate what it means to work for our institution and the opportunities it offers to inspire and be inspired?
Peeling through layers of benefits is a back-to-the-basics approach. But it also gives us, as brand stewards, a great litmus test for all of our marketing.
What's the benefit of the benefit that your institution and its experiences provide?